"We've been fueling this fire for a long time and we shouldn't be surprised it's now out of control," an employee reportedly wrote on an internal message board.
The Roundtable Panel: a daily open discussion of issues in the news and beyond.Today's panelists are WAMC's Alan Chartock, investigative journalist and UAlbany Adjunct Professor Rosemary Armao, The Empire Report's J.P. Miller, and former Associate Editor of The Times Union Mike Spain.

WAMC's Dr. Alan Chartock continues to examine the ongoing negotiations over the Democrats' budget package and more.

Newschannel 13 meteorologist Paul Caiano delivers the Morning Weather Summary for Tuesday, October 26, 2021.

WAMC's David Guistina speaks with Mike Goodwin of the Times Union about a staff survey the Rensselaer Polytechnic Institute allegedly suppressed on the climate on campus and a jobs program former Governor Andrew Cuomo created that has failed to produce the number of expected jobs.

Game one of the world series between the Houston Astros and the Atlanta Braves is set for tonight in Houston at 8:09 ET on Fox. Framber Valdez will be the starting pitcher for Houston and the Braves will counter with Charlie Morton.

In a video posted on Instagram, the comedian responds to backlash over his Netflix comedy special.

Researchers say adolescents often think that vaping pot is safer than smoking it. But it can increase the risk of dependence, other substance use and many other health, social and behavioral problems.

A group of Sikh men broke religious protocol to help hikers stuck near raging waters at a Canadian park. The men created a makeshift rope using turbans and jackets.

Author Luvvie Ajayi Jones and Tiffany Aliche talk about changing their given Nigerian names to more American ones in order to assimilate, and what their given versus chosen names mean to them today.

The clock is ticking for Congress to address America's debt ceiling that lets the government borrow money to pay its bills. A financial catastrophe may follow if it isn't resolved by early December.

NPR's Sarah McCammon speaks with Lodriguez Murray, United Negro College Fund senior vice president, on recent protests over student housing at HBCUs and where President Biden's pledge to HBCUs stands.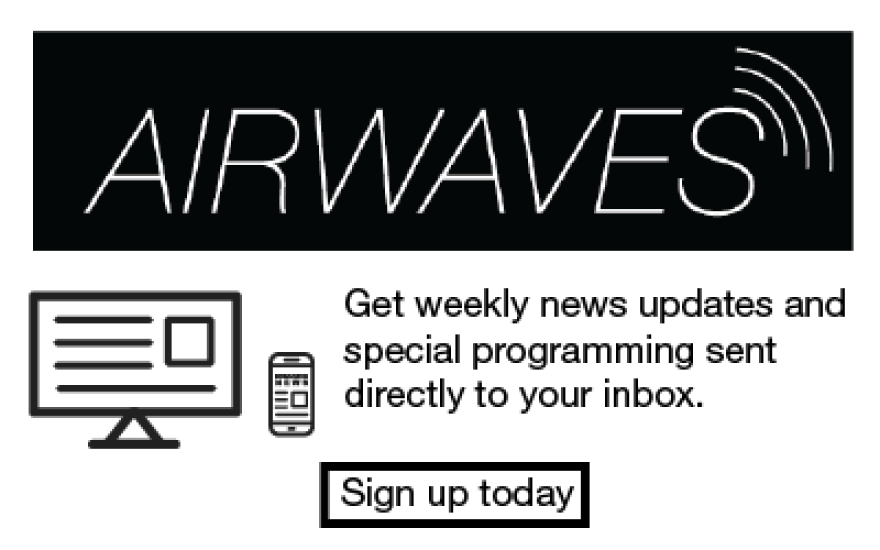 Sign up below to find out about upcoming programs first.
The latest information for digital listening to WAMC.