U.S. athletes are still expected to compete in the 2022 Winter Olympics, despite the diplomatic boycott from the Biden administration.
WAMC's Dr. Alan Chartock considers the move by New York City to become the largest U.S. city to give access to the ballot box to those without green cards or not legally authorized to work in the country and more.

WAMC's David Guistina speaks with Mike Goodwin of the Times Union about a limit on the types of surgeries that can be performed at Albany Medical Center and two other local hospitals in the Capital Region due to an executive order combating the COVID-19 pandemic and Schenectady's choice to opt-out of marijuana sales.

Newschannel 13 meteorologist Paul Caiano delivers the Morning Weather Summary for Tuesday, December 7, 2021.

The Patriots have sole possession of first place in the AFC East following a 14-10 win over the second-place Bills. New England is 9-4 following its seventh win in a row. Buffalo is 7-5.

In both incidents, officials say the bed rails were not securely attached to the bed. The two victims became entrapped between the product and their mattresses.

State University of New York Chancellor Jim Malatras is facing new calls to resign after documents released by the Attorney General show him helping plan to retaliate against a woman who accused former Governor Andrew Cuomo of sexual harassment.

NPR's Ari Shapiro talks with Bette Midler about her children's book, The Tale of the Mandarin Duck.

Bob Dole was a hero for disability rights advocates, especially those who remember the days before the Americans with Disabilities Act, and his role in getting that landmark legislation passed.

More than 20 states have "trigger laws," which will ban or severely restrict abortion if Roe v. Wade is overturned. Other states are taking steps to protect abortion rights through legislation.

Many people who fought and died on behalf of the U.S. during 20 years of war in Afghanistan were contractors, not troops. It's part of a change in how America fights wars, and it has consequences.
to help us continue our vital work into the new year.
A dancer in the opening scene from Act I of Puccini's "Madama Butterfly." Photo: Ken Howard/Metropolitan Opera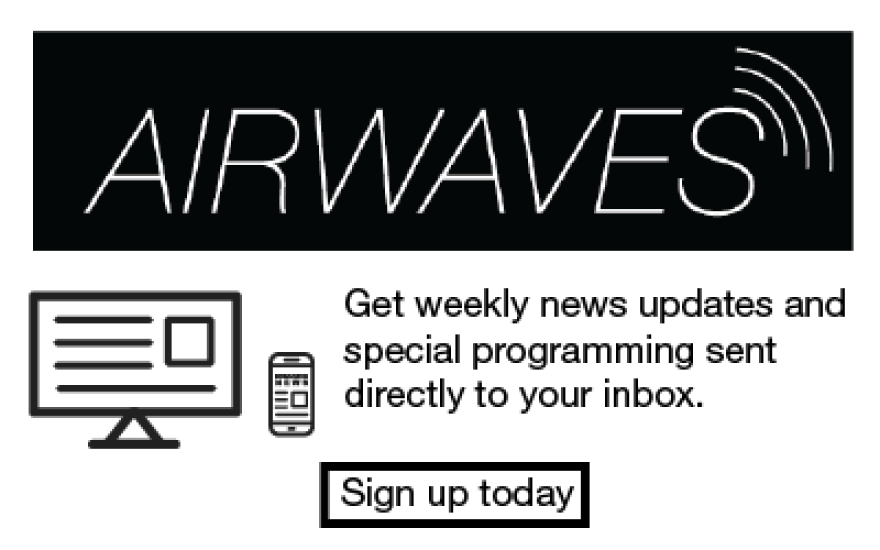 Sign up below to find out about upcoming programs first.
The latest information for digital listening to WAMC.